Alfredo Pasta: The Appeal Lies in Its Simplicity
12.28.2022
Pasta is one of the most versatile ingredients. They come in different types, shapes, and sizes, and you can make a number of dishes from all of them. From the authentic Italian spaghetti and meatball recipe to the classic American mac'n'cheese, there are many absolutely delicious pasta recipes.
We could go on and on about the many amazing pasta recipes, but today, we want to set our eyes on one of the simplest yet incredibly popular Alfredo pasta. This rich, flavorful rendition of pasta requires just four ingredients: fettucine, fresh cream, butter, and parmesan.
You can garnish it with different herbs or top it with veggies or chicken. But as long as you have the four basic ingredients (and seasoning, of course), that's all you need to cook up a mouth-watering dish of Alfredo pasta. Despite being such a plain dish, it is loved and relished by millions of people in different countries.
So what makes it special? The appeal of Alfredo pasta lies in its simplicity, and we'll tell you why.
Super easy and super quick to make
There aren't a lot of recipes out there that can be prepared quickly and still turn out incredibly delicious. It takes roughly 30 minutes to prepare, and the recipe is as simple as it gets.
Cook the pasta till al dente, and set it aside. Heat a pan, melt some butter, add fresh cream, and stir until the Alfredo sauce is as thick and creamy as you prefer. Finally, add parmesan cheese and mix the sauce again till the cheese melts completely. Then mix the pasta and the sauce, and it's ready to serve! Just a few steps, and the result will be a treat for your taste buds.
The main ingredients needed are usually common items in the kitchen. You can always cook up some Alfredo pasta if you need to prepare something in a pinch or for unexpected guests. Of course, you may not always have fettucine in your kitchen, but in such cases, you can use some other type of pasta and still follow the same recipe.
Yes, Alfredo pasta specifically requires fettucine. But its preparation method is so simple yet tasty that even if you use other types of pasta, it will still be delicious.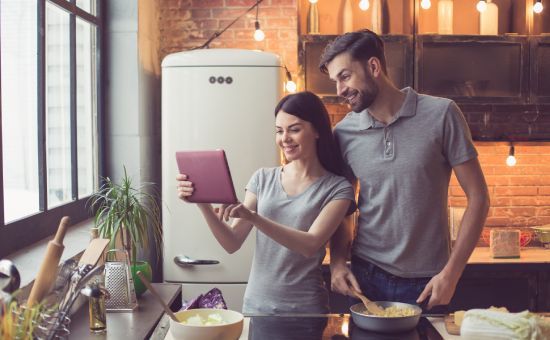 Hard to go wrong
The beauty of simple recipes is that you can't go wrong with them. There's nothing complicated about preparing Alfredo pasta. You don't have to be super precise with the quantity of ingredients. No need to maintain the cooking temperature and no baking or grilling are involved. Such a simple recipe can always be prepared to perfection, even if you're not an amazing cook.
And it's not just about cooking at home, as the same applies to dine-outs. If home cooks can make a good Alfredo pasta, a chef can do it without breaking a sweat. So when ordering Alfredo pasta at a nice restaurant, you can't go wrong with that decision.
Easy on your wallet
Again, Alfredo pasta is also a low-budget recipe because it barely requires special, expensive ingredients. Adding extra ingredients like chicken or prawns is another thing, but if you're making the basic Alfredo, you can prepare a large portion for a low cost.
It's also cheaper in restaurants for the same reason. Alfredo pasta is one of the best options if you're dining out and want to enjoy a delicious meal for a budget. You'll relish flavors and have a hearty meal while going easy on your wallet.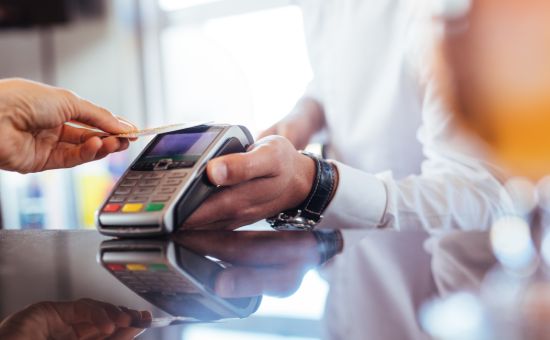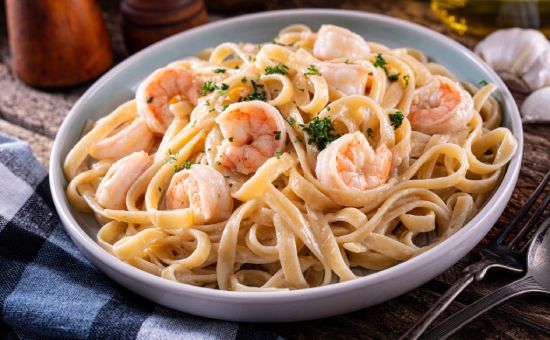 You can enjoy different variations
The simplicity of Alfredo pasta also makes it highly customizable. At its core, the recipe always follows the same simple steps – preparing the pasta, preparing the Alfredo sauce, then mixing the two. But introduce a few different ingredients to the dish, and you'll have a slightly different variation of Alfredo pasta. Essentially the same dish, but every version will be a unique experience.
For example, adding herbs and veggies will infuse more aroma and herbal flavors into the dish, and herbs go well with cheese. Chicken and seafood like shrimps and prawns also complement the base flavors of Alfredo pasta and are great topping options. Since it only uses a few basic ingredients, this dish blends easily with other ingredients. You can always enjoy Alfredo pasta variations or experiment with your ingredients.
Try Alfredo Pasta today
So when you think about it, the simplicity of Alfredo pasta doesn't make it less appealing, but exactly the other way around. It's super easy to prepare, always comes out delicious, doesn't cost a lot to cook or order, and can be easily modified with some extra ingredients.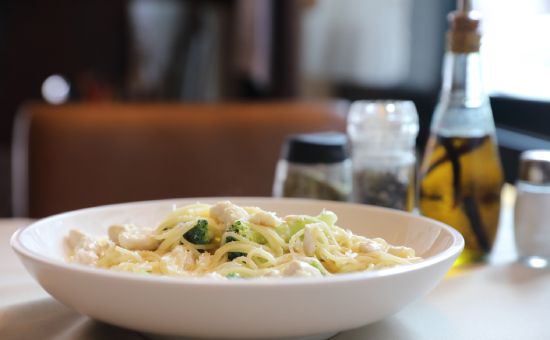 If all the talk about Alfredo pasta makes you crave some, then you should head over to PRIME Steak & Seafood in McAllen, TX. Prepared with egg fettucine and parmesan, and with additional options to add chicken, shrimp, or lobster, our rich, smooth, and creamy Alfredo pasta recipe will have you coming back for more. You can also enjoy some of the best steaks in McAllen, or try out our unique signature dishes, so drop by, book a table, or contact us for more information.