7 Things You Must Know About Lobster Thermidor
06.16.2022
Among lobster dishes, lobster thermidor stands out for its rich, savory, and indulgent flavor. Created in 1800s France, this succulent dish is still a popular meal thanks to its incredible flavor and beautiful presentation. If you are thinking about trying it on your next visit to Prime Steak & Seafood, read on to learn more about this fascinating dish.
What is lobster thermidor?
Lobster thermidor consists of cooked, diced lobster meat served in a heavy cream or béchamel sauce with white wine. This sauce can also include ingredients such as mushrooms, lobster stock, Dijon mustard, shallots, and cheese.
Once the lobster meat and sauce are combined, the rich filling is spooned into an empty lobster tail, where it is topped with Gruyère or Parmesan cheese and broiled. The result is a beautiful dish with a crispy brown exterior.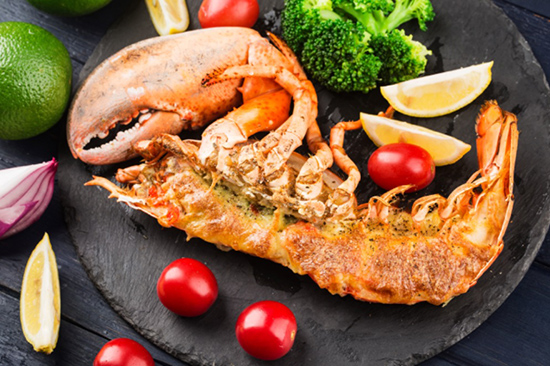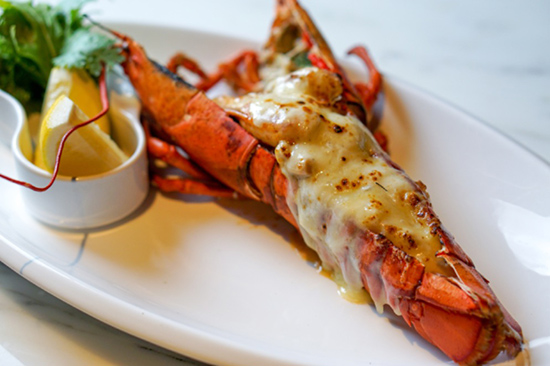 What does lobster thermidor taste like?
Lobster thermidor is a taste experience unlike any other lobster dish you have had before. The flavors of the lobster are powerful and clear in this dish, but it is accented by the creaminess of the sauce and the dryness of the white wine. Additional ingredients add depth to the flavor profile, creating nuttiness, richness, and warmth to every bite.
Where did lobster thermidor get its name?
The origins of lobster thermidor are a little murky. The dish may have been created for Napoleon Bonaparte, who named it after the month of Thermidor, between July 19 and August 17, when the dish was served to him. Or, the dish was created by a restaurant named Chez Marie and named in honor of a short-lived and controversial play about the French Revolution. Either way, this dish has deeply French origins and a name that is synonymous with succulent, mouth-watering flavors.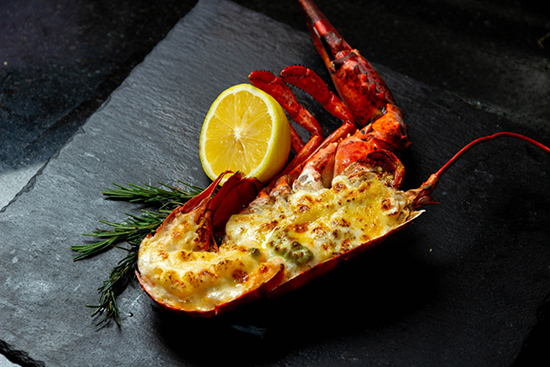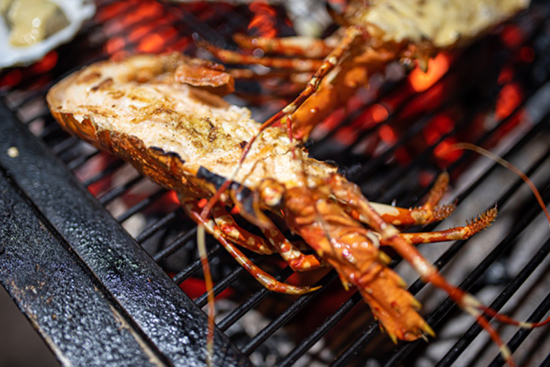 What is the difference between lobster and lobster thermidor?
Lobster is a succulent and popular seafood dish, but lobster thermidor takes it to another level. This dish uses lobster meat but enhances it with a creamy sauce, white wine, and other exciting flavors. As a result, lobster thermidor boasts a complex, multi-layer flavor profile that brings out the very best in the lobster and in the other ingredients that go into this dish.
What goes with lobster thermidor?
The richness of lobster thermidor pairs well with light vegetable sides that are lightly seasoned so as not to detract from the powerful flavors of the lobster thermidor. The brighter, the better because the contrasting colors on the plate can create an appealing look to go along with this dish's irresistible flavor.
Try broccoli, carrots, green beans, or a simple salad. Alternatively, you can add a starchy side, such as macaroni and cheese or risotto. Here at PRIME, we serve our lobster thermidor with a beautiful vegetable of the day and a delicious lobster risotto to complement the flavors of the lobster thermidor.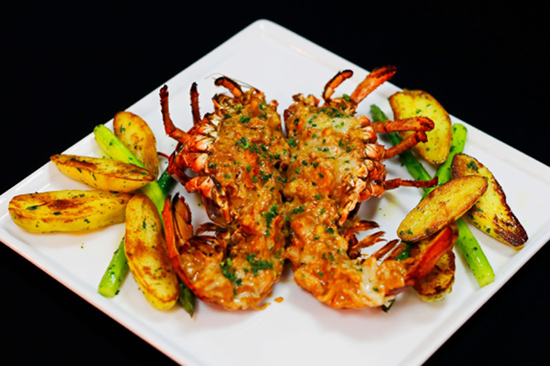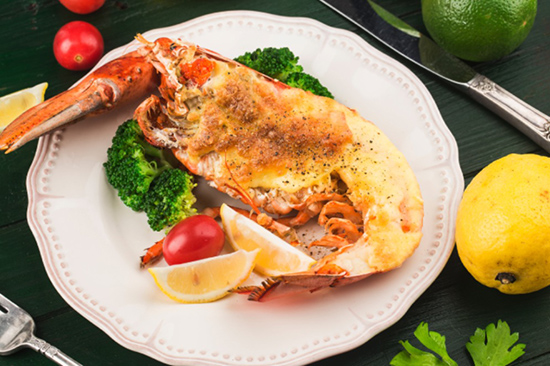 Why is lobster thermidor so expensive?
Lobster is usually one of the more expensive dishes on any menu, and lobster thermidor can cost even more. There are two reasons for the cost of this delicious dish: The lobster and the preparation.
Lobster is a delicacy. Gradually becoming more difficult to source, and always in high demand, this seafood has progressed from being considered an inexpensive meal for the poor to being a pricey meal for a special night out.
In addition, lobster thermidor requires some time to prepare. From cooking the lobster to creating the sauce and finishing the dish, it is a time-consuming (Though rewarding!) dish to craft.
Both of these facts work together to make lobster thermidor one of the higher-priced menu items, but the cost will be well paid back with the excellence of the dining experience.
Why do people like eating lobster thermidor?
Lobster is popular due primarily to its light, fresh flavor. Lighter than the flavors of other seafood, such as crab, it appeals to a wider array of taste buds. Add in the cream sauce and white wine of lobster thermidor, and you have a meal that will tantalize even the pickiest mouths.
If you are looking for lobster in McAllen, try the lobster thermidor at PRIME Steak & Seafood. Prepared from the freshest catches of lobster by our talented chefs, this dish has all of the beautiful flavor and elegant presentation you could desire for an unforgettable meal away from home.